11
« Last post by kansloos161 on April 22, 2018, 11:18:44 AM »
Quite some time ago that I've posted something but I'm still working on it!
I've painted the edge of the tank and the part of the tank where the saddle used to rest upon.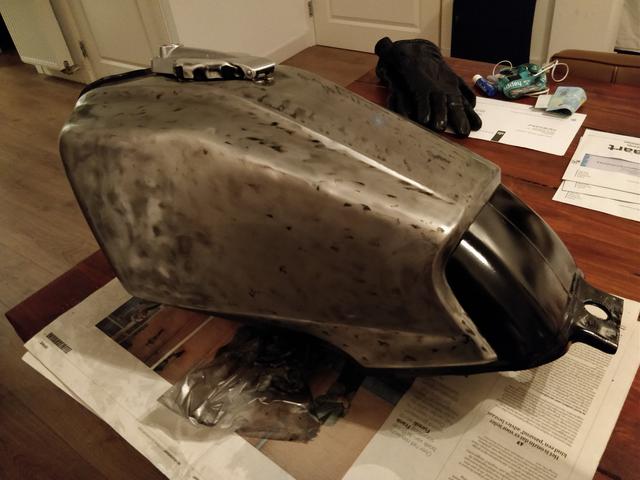 I've moved house again which means the bike is not in my living room anymore but in my own little storage/workspace on the ground floor
I've ordered a lot of stuff: new tires (to be fitted), chain and sprockets, material for the brake caliper spacers and much more small bits.
Also refurbished the exhaust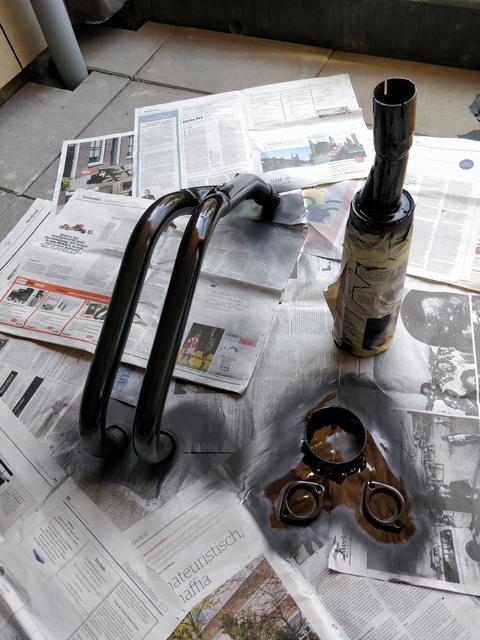 Unfortunately it turns out the exhaust studs are too short while I thought I ordered the longer ones. Have to try and source some new ones of the correct size.
The bike itself now looks like this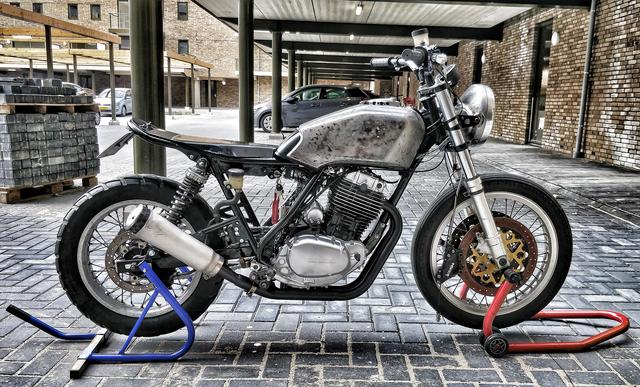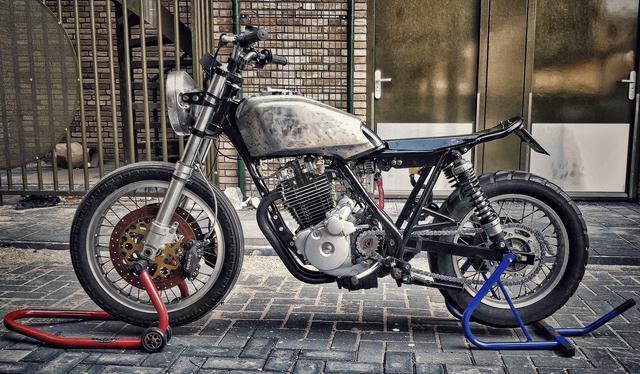 The to do list is getting shorter and shorter!!